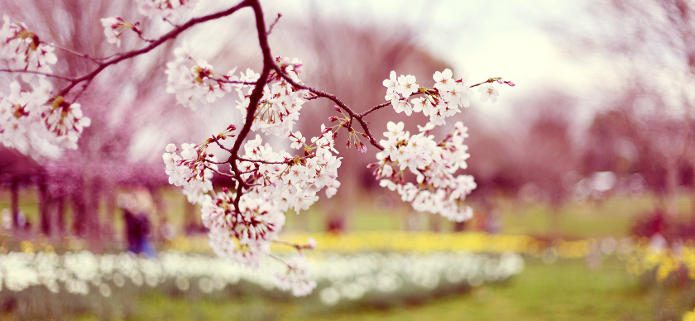 Are you worried that some of those New Year's resolutions have slipped a bit and those bad habits have started to creep back? Well don't worry! The clocks go forwards in a few weeks, spring is nearly here and it's a great time for you to start thinking of new beginnings, new growth and a new and healthier approach.
Your super easy 3 step guide to making the most of spring
Did you know that most of your vitamin D comes from natural sunlight and you can really top up your levels in spring now that the sun is higher in the sky? Whether you're young, old or in between get outdoors for at least 20 minutes in the middle of the day and top up that vitamin D before the sun gets too strong in the summer and we advise you to slap on the factor 30!
And of course having a walk for those 20 minutes will get you fitter! There's still time to get your body in tip top shape for summer. Why not get out and go walking and enjoy those wonderful countryside sounds of newborn lambs bleating, skylarks singing and see the beautiful fresh young shades of green shoots. It's really good for your endorphin levels, those clever happy hormones, and shakes off any residual winter blues.
Eat just a little less sugar. Remember don't give up now on those good intentions just because it's nearly time for those Easter eggs. Try to remember… a bit less sugar, a little more exercise and a small turn of my face to the [email protected] will do me the power of good.