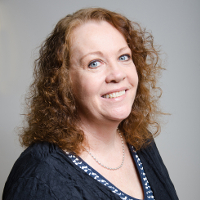 Lesley has a BSc (Hons) degree in acupuncture and is a full member of the British Acupuncture Council (BAcC), abiding by their strict code of practice.  She also has qualifications in massage and reflexology. She has a special interest in fertility, panic/anxiety, pain management and facial revitalisation.
Lesley Reed has been treating people for a variety of symptoms over the last five years.  She incorporates Traditional Chinese Medicine with Five Element and Stems and Branches in her acupuncture treatment and has been particularly recommended by others for her reassuring, calm manner and her professionalism – especially when dealing with nervous or special needs clients.
Acupuncture Fees
&

Availability
Therapy & Practitioner
Session Times & Fees
Availability
Acupuncture: Lesley Reed

Treatment can consist of:
* Acupuncture + Massage
* Acupuncture + Reflexology
* Acupuncture + Kinesiology taping
* Acupuncture Facial

Initial Consultation
Duration: 1.5 hours
Cost: £50

Subsequent Appointments
Duration: 45 minutes – 1 hour
Cost: £40

Days: Monday to Saturday
(and Sundays by special arrangement)

Time: 8.30 AM to 8.30 PM
I've recommended you to several of my tennis friends, they all wanted your details when I told them how I wasn't in pain any more.
I felt better for just talking to you and having someone understand what I was going through, let alone after the treatment!
Thanks for fitting me in to your busy schedule today – am feeling much calmer and more positive already!