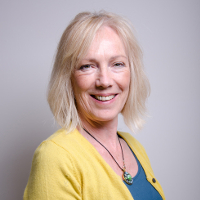 An experienced Cognitive Behavioural Therapy practitioner
Helen has worked in a variety of settings with a range of clients, from young people and families, to couples and individuals of all ages. Helen takes a flexible approach to treatment, using different techniques and styles to make sure the therapy is exactly right for you. She has had a successful private practice since 2008 and frequently attends training courses.
Counselling Fees
&

Availability
Therapy & Practitioner
Session Times & Fees
Availability
Counsellor: Helen Brown
Sessions are 50 minutes

Initial Consultation £40

Follow on sessions:

£55 for Adults
£65 for Couples / Families
£35 for Under 18/Concessions

Discount is offered for block booking six or more sessions.

Thursday:
9.00 AM – 6.00 AM

Friday
9.00 AM. – 1.00 PM
I felt really listened to and not judged. Working some things out with Helen at The Clinic gave me the confidence I needed to make some long overdue changes.
Helen helped us with some difficult family issues, she was calming and supportive and I can highly recommend her services.