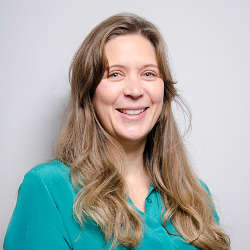 Nutrition and diet have such a significant role to play in your wellbeing and health, and if you don't get the balance right it can result in digestive issues, blood sugar problems, mood fluctuations, changes in skin appearance, tiredness, poor sleep, general lack of energy, and other chronic conditions.
Taking a collaborative approach, nutritional therapist Sally works with you to help tackle any underlying complaints. Using nutrition as a foundation to support a healthy lifestyle, and where needed, supplementation and investigative testing, Sally also takes into account the management of environmental factors (exposure to molds, toxins, pollutants). She may also suggest movement-based activities suited to your current wellbeing stage.
Sally qualified as a registered Nutritional Therapist from London's Institute of Optimum Nutrition, where she trained in the latest evidence-based nutrition and lifestyle practices.
Sally is also a registered member of the British Association for Applied Nutrition and Nutritional Therapy (BANT), and the Complementary and Natural Healthcare Council (CNHC), an Associate Member of the British Society for Ecological Medicine, and a Senior Associate at the Royal Society of Medicine.
She maintains her continued professional development (CPD) through attendance at the latest scientific seminars, conferences and research events.