Perhaps you can remember a time when you felt more confident, more in control of your life and able to enjoy your relationships with a greater sense of joy? Maybe you struggle with anxiety and stress or fears, phobias or bad habits. Or you might be struggling with smoking, weight issues, insomnia, pain or even Irritable Bowel Syndrome (IBS).
If you are keen to learn more effective strategies to allow you to feel more confident and in control of various aspects of your life, then solution focused brief therapy with hypnosis could well be the key. Is it time to expand your horizons? Could you create a far more satisfying life if you banished those fears or increased your confidence?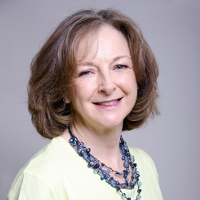 Nicola's passion is helping you to find solutions, overcome your difficulties and adopt strategies to cope with everyday life with confidence. She's an experienced hypnotherapist and has been working with clients in Sussex for over 10 years. Her caring and one-to-one approach means that her sessions are tailored specifically for each client and she regularly trains, supervises and mentors at Within-Sight, a Brighton based diploma course.
Before turning her career to hypnotherapy, Nicola worked in the private and public sectors.
Nicola has a Diploma in Psychotherapy and Hypnotherapy and a degree in Psychology and Linguistics from Reading University. She takes continuing professional development seriously and regularly undergoes further training. Her professional qualifications and professional memberships include: Hypnobirthing practitioner with Fertility2Birth, NLP Practitioner, EFT, a member of the Hypnotherapy Register and of the European Institute of Therapy Studies. She also practices Mindfulness and meditation and runs courses at The Clinic as well as introducing the concepts and exercises to individuals who are interested.
What is Hypnosis and Solution Focused Therapy and how it can help?
Hypnosis is a straightforward, centuries old technique for stilling the mind. It lets you think more deeply and clearly as you relax. Life's clutter just floats away and the goals you want to reach feel much more real as the steps towards them become apparent.
When we relax deeply the unconscious mind becomes more accessible to us – think about daydreaming, or how suddenly you will think of the answer to a problem after a good night's sleep. When you're in a deeply relaxed state it allows the therapist better access to 'change the template' for those phobias, habits or difficulties.
Nicola Preston Bell combines hypnosis with brief solution-focused psychotherapy and with effective NLP* techniques in order to help you access your inner resources to bring about life long change or find a solution to whatever it is you're struggling with. Thus giving up smoking will be effortless and looking forward to getting on that airplane will be a strange but very pleasant feeling instead of dreading it!
Therapy & Practitioner
Session Times & Fees
Availability
Nicola Preston Bell

Hypnotherapy
Mindfulness Coaching

Charges for Hypnotherapy or Mindfulness Coaching:

Initial consultation 90 mins (max)
Follow on sessions 60 mins (max)

Appointments:
between 9.00 AM – 5.30 PM

Initial Consultation:
£75 Adults
£55 Children

Further Sessions:
£55 Adults
£45 children

Appointments:
between 6.00 PM – 9.00 PM

Initial Consultation: £90
Follow on Sessions: £65

Tuesday, Wednesday & Thursday
between 9.00 AM – 9.00 PM
I would recommend Nicola to anyone with a habit they cannot break. In terms of my experience it was a joy to feel that I had someone on my side who wanted to be with me on this journey.
My expectations were exceeded as I not only did not want to smoke any more but my headaches stopped and my back pain was reduced. Pretty amazing if you ask me!