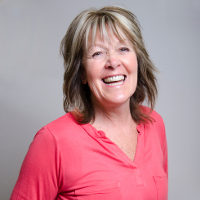 My name is Krissy Willams. I have been in the fitness industry now for over 25 years and in this time I've been manager of a Health and Fitness Club, a personal trainer, a circuit class instructor, a Fit ball and Foam Roller instructor and a running club coordinator. I've also run a few marathons myself.
Maybe you want to lose weight, improve stamina, become stronger, enhance flexibility, gain muscle or just improve your overall fitness. In which case it doesn't have to be a struggle. I am confident I can help you to achieve your goals and improve your quality of life and well-being.
Therapy & Practitioner
Session Times & Fees
Availability
Personal Trainer
Krissy Williams
Details of training and prices on request
Availability of appointments on contact
Krissy William's is a truly excellent Personal Trainer.
She is a perfect combination of tough ("Krissy, you are Killing me!") and warm ("Lyn, you are doing So well!") and she works with the whole person – mentally, emotionally and physically.
Because of her efforts, I am stronger, more flexible and have lost many many kilo's in weight.
Krissy is a must see expert, I would recommend her without hesitation.