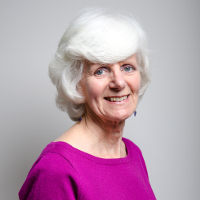 Jenny is a Personal Life Coach who trained with The Coaching Academy following a career in personnel management. She specialises in working with clients who wish to make changes in their life for health and well-being and also exhibits at Shows/Exhibitions, gives talks and workshops and works alongside other complementary therapists. Jenny has first-hand experience of what it is like to have severe health challenges that restrict and limit a person.
Therapy & Practitioner
Session Times & Fees
Availability
Life Coach & Chrysalis Effect Practitioner Jenny Sladen
Life Coaching
Duration: Sessions are 1 Hour
Cost: £85 per session

Discount on packages of 6 or more sessions

Chrysalis Effect Programme

Duration:
Initial 30 minute consultation – FREE
Follow on sessions – £85

Discount on packages available.

Tuesday and Thursday
from 12 noon – 6.00 PM

Other times may be available on booking.
I have felt very comfortable working with Jenny. I felt heard and it has been beneficial to share my thoughts and feelings to guide me on the right path.
I have known Jenny for several years as a fellow therapist and businesswoman. I have always found her to be professional in her approach, but also warm and friendly. Recently I had the pleasure of listening to her presentation about life coaching. I found the information very illuminating, and it galvanised me into starting my own business, something I had always wanted to do but felt scared of. I feel that listening to Jenny was a turning point in my life. I would have no problem in recommending her service.