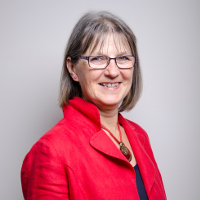 Jane's current work is inspired by the natural world, man's mark upon it and everyday life. She is interested in finding alternative ways of seeing the ordinary, a different view, one which may have an edge and some drama in its composition, but one that is never ugly.
Although the work might be figurative or have a more abstract style, the paintings are primarily landscape or seascapes, flowers and gardens, the figure and still-life. Generally Jane paints in oils or acrylic on stretched canvas and plywood boards. She also makes large black and white drawings on paper, with charcoal, graphite and ink.
Jane enjoys traveling as often as possible with a camera and sketchbooks, making and collecting the images that will later inform her work.
Her studio practice is based in the lovely old town of Lewes, East Sussex and her work can be found in private collections in Kent, Sussex and London, France, Spain and on the Isle of Lewis, Scotland.
Please feel free to come along anytime during opening hours to view the paintings on show. Details of upcoming exhibitions and open days will be posted to The Clinic blog page.
Jane welcomes you to visit clinic gallery exhibition.