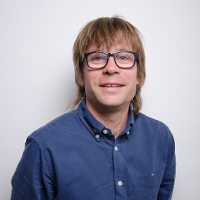 Jacob Nowinski was one of the first students to graduate with the title 'Masters in Chiropractic' (MChiro) from the McTimoney College of Chiropractic. He was awarded the Principal's prize for achieving the highest distinction in clinic and the highest first class mark. His dissertation on 'Elderly patients' reasons for and experience of attending the McTimoney chiropractor over a long time period' has been submitted for presentation at UK and US chiropractic conferences.
Jacob also has a degree in Biology and experience as a tree surgeon, a bee keeper and runs a part-time organic gardening business. He regularly practices Chen style Tai Chi and has a passion for nature, health and their interconnectedness.
Professional Memberships
Jacob is a full member of the McTimoney Chiropractic Association and a licentiate member of the Royal College of Chiropractors. Most importantly he is registered with the General Chiropractic Council (registration number 03613).
Therapy & Practitioner
Session Times & Fees
Availability
Chiropractors
Tony Dawson
Jacob Nowinski
Initial Consultation
Duration: approx. 1.5 hours. – £62

Follow up sessions – 45 minutes – £45

Monday to Saturday
from 9.00 AM until 8.00 PM
I was suffering with a painful neck condition and I had already tried physiotherapy and osteopathy with little improvement so I was interested to see if a chiropractor could help.  After meeting Jacob for an initial assessment I was very impressed by his professionalism and attention to detail. Jacob not only reviewed and advised regarding my neck issue but also other factors that may impact the problem. I could feel a noticeable improvement to my condition after the first treatment and after another 2 treatments I felt completely repaired and the issue has not since returned. If you are in pain, I am confident that Jacob can help you too.
Thankfully I found Jacob by accident. After years of playing squash, sitting at a desk and driving 1000s of miles per year, my body started to feel more than just the everyday aches and pains. As you can imagine this all lead to extreme back pain and stiffness to the point where I had to stop playing squash as was also unable to put my own socks on. Bear in mind I am only 34. My first visit to Jacob I thought was rather bizarre…there was no pain or force just a series of small taps. I cannot really explain what he does, I just know it really works. After my Treatment I always leave falling taller and stronger and fully flexible. I cannot recommend Jacob enough.