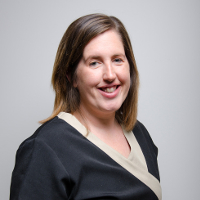 Emma has been a fully qualified massage practitioner since 1998 and has trained in many types of Massage including Aromatherapy, Pressure Point and NO HANDS® Massage. Each of her massages is tailored to suit your needs and she'll clarify and agree on your desired outcome at the beginning of each session. You may know exactly what kind of treatment you want, but more often than not she'll "mix and match" to tailor the perfect treatment for you.
Therapy & Practitioner
Session Times & Fees
Availability
Holistic Massage: Emma Gunnell

Full Massage
Back, Neck & Shoulder Massage
Indian Head Massage
Reflexology

Initial consultation £8 in addition to the first session of any treatment.

Full massage
1 hour – £45

Back, neck & shoulder massage
40 minutes – £35

Indian head massage
45 minutes – £35

Reflexology
45 minutes – £35

End of Week:
Times to be agreed when booking
I have been seeing Emma for massage for more than 6 years.  She always takes time to enquire about particular areas of discomfort and also asks about general well-being, which she then uses to tailor the massage to give the most benefit.  If I am going for a particular issue (shoulder/neck pain), Emma always sorts the problem.  If I am going for a general relaxing massage I always leave feeling on cloud 9!  Emma is over and above the best massage therapist I have found in the last 10 years and I am happy to recommend her wholeheartedly.
The benefits of Emma's rejuvenating treatments are not limited to the physical, the well-being advice she gives me at the same time is an essential bonus.
Related Keywords: Massage Haywards Heath, Reflexology Haywards Heath, Massage in Haywards Heath, Haywards Heath Massage, Indian Head Massage, Indian Head Massage Tunbridge Wells, Reflexology for Shoulder and Neck Pain, Back Neck and Shoulder Massage