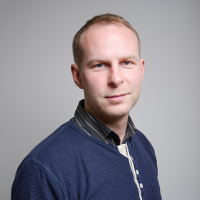 Dwaine is a fully qualified and registered osteopath who graduated in 2007 from the Surrey Institute of Osteopathic Medicine. He is also registered with the General Osteopathic Council and a member of the British Osteopathic Association and currently works with Heathfield and Waldron rugby club providing injury assessment and rehabilitation, as well as match day first aid and injury assessment.
Dwaine has previously worked with professional footballers including with Milton Keynes Dons and Crawley Town providing spinal assessments and treatments. Other qualifications include a BSc (Hon) in Sport and Exercise Science gained in 2002 and he is currently studying for an MSc in Sport and Exercise Medicine. Dwaine provides other services including medical acupuncture, cranio-sacral therapy, sports strapping and Kinesio taping.
Therapy & Practitioner
Session Times & Fees
Availability
Osteopaths
Dwaine Ford
Initial Consultation
Duration: Approx 30 mins
Fees: £45

Follow on sessions
Duration: 30 mins
Fees: £40

Friday 4:00 PM – 7:30 PM
I have been seeing Dwaine over the past few years & he has helped me through various sporting injuries. I had a shoulder injury caused through an accident at the gym, which he has worked on & given me various exercises & this has improved dramatically. Also I have had an ongoing chronic Achilles tendonitis which again he has treated me with deep tissue massage & various exercises for me to do and it has been really helpful. I have found Dwaine has helped me manage my sporting injuries very well.
I have no hesitation in highly recommending Dwaine who I consulted for a bout of acute lower back pain.  His excellent treatment resulted in almost complete resolution after just one treatment.