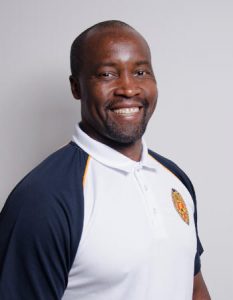 David has been a registered physiotherapist since 2006. He specialises in the treatment of musculoskeletal problems, and in particular, he works with neck, back, shoulder pain and lower limb injuries.
He's worked in both the private and the National Health Service and works within a network of professionals to whom he can refer if necessary.
Injury, illness or disability can leave you struggling with mobility. That in turn can affect your ability to work, play sport, get out and about and enjoy life in the way that you want to.
Physiotherapy can help get you active again by restoring movement and better still, by reducing the risks of the injury reoccurring. It's a gentle and non-invasive treatment.
Physiotherapy can help with a variety of conditions, including:
Back Pain
Neck pain or Injuries
Shoulder pain
Whiplash injuries
Lower & Upper limb injuries
Before & after joint replacement rehab
Sport injuries
Physiotherapy Fees
&

Availabilities
David Gitonga:
Initial Consultation:
Duration: 1 hour
Fees: £60
Follow-up Consultation:
Duration: 45 minutes
Fees: £45
Availability: Tuesday 9.00 AM – 1.00 PM
I cannot praise David enough. He is a brilliant sports physio and has helped me so much with my back, neck and shoulder problems. He is the only physio (and I have been to a few, including osteopaths, etc.) who can relieve my pain within a day. I am so glad he is now going to be regularly at The Borde Hill Clinic.