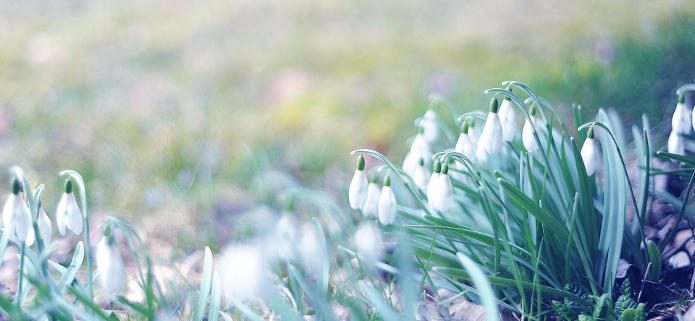 What a relief that spring is no longer a shy hint of life anticipated, but is stepping forward confidently dressed in electric green, blue and yellow, with accompanying birdsong, lawnmowers and fragrance.
I adore springtime and the sight of tender young leaves on trees and hedgerows that have stood bare and silent all winter always fills me with joy. It's nature's gift for surviving winter and it rejuvenates the senses and our belief in all kinds of exciting possibilities.
Is it time you changed?
This is the time for changes and spring cleaning your life of those out of date habits, beliefs and ideas that are holding you back from an exciting future. Hypnotherapy can be the glue that gets those new possibilities embedded in your mind so that they really do become a reality. It can also help you let go of those things that should be just left in the past. Your feet face forward for a reason, that's the direction you should be going, not looking back over your shoulder the whole time…
What would you love to be able to do?
Want to enjoy public speaking?
Wish that you could exercise more regularly?
Wonder what life would be like if you said "yes" to yourself more often?
Want to shed old beliefs and live a rich new reality?
There is so much that you don't even know that you know, and you won't know until you take a leap of faith and try something new. Hypnotherapy is solution-focused and lets you imagine wonderful possibilities while finding ways to make them the reality you want.
With hypnotherapy you may discover all kinds of changes place such as:
increased motivation
creativity enhanced
feeling much calmer
sleeping better
The great thing is, it all feels so natural once your unconscious mind is on board with the goals you dream of and a new integration can take place at a deeper level.
I have been working very well in the studio, going great guns, creatively firing on all cylinders and remarkably relaxed… so thank you.
Just wanted to say, I did two presentations today and I was great in both of them… thanks so much for your help.
I am just emailing to let you know the good news that I passed my test yesterday! Thanks for all your help. I was telling myself I could do it and I was very brave on the day.
So what have you been putting off?
What would really give you a sense of achievement? Give me a call and we can discuss how hypnotherapy can help you to step into a more satisfying and fulfilling future. And who knows what summer will bring!